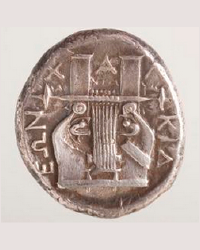 Apollo's Troupe
When
Runs from Friday May 17 2019 to Sunday May 19 2019
Approximate running time: 2 hours
Venue
Production Notes
×
There is NO LATE SEATING.
Out of respect for the audience and the production, patrons arriving after the performance begins will not be admitted.
About the show
A story of humanity coming together in universal peace, Apollo calls all the poets of the nations, ancient and modern, East and West, to assemble on the moon to consult on the meaning of modern life. The Parliament of Poets sends the main character, the Poet of the Moon, on a Journey to the seven continents to learn from all of the spiritual and wisdom traditions of humankind. On Earth and on the moon, the poets teach a new global, universal vision of life. Apollo's Troupe blends the ancient Greek rhapsode's performance of Homer with the modern style of readings by authors like Charles Dickens and Edgar Allan Poe into a new experimental epic form of dramatic storytelling for a contemporary audience, entirely in verse.
NOTE: There is a $2 per ticket convenience fee included in the online ticket price. There are no refunds.