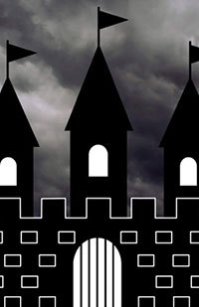 A Dream Play
When
Runs from Thursday July 18 2019 to Friday July 26 2019
Approximate running time: 2 hours
Venue
Production Notes
×
There is NO LATE SEATING.
Out of respect for the audience and the production, patrons arriving after the performance begins will not be admitted.
About the show
In Strindberg's A Dream Play, written in 1901, characters merge into each other, locations change in an instant and a locked door becomes an obsessively recurrent image. As Strindberg himself wrote in his Preface, he wanted "to imitate the disjointed yet seemingly logical shape of a dream. Everything can happen, everything is possible and probable. Time and place do not exist… The Daughter of Indra is a goddess who comes down to earth in the form of a beautiful woman to find out why humanity is so discontent. Like Christ, she experiences the pain of being human. At first, she is hopeful that love will conquer all, but after she listens to the anguished cries of humanity, experiences the pain of family life, and discovers that reform will always be stifled by the self-righteous, she can only look upon humanity with compassion.

Accessibility: The Underground at the Hilberry is accessible by stairs. If you have a mobility concern, please call the box office (313-577-2972) 24 hours in advance so we can assist you.


NOTE: There is a $2 per ticket convenience fee included in the online ticket price. There are no refunds. Tickets may be exchanged for a nominal per ticket fee. (Subscribers enjoy no fee exchanges.) To exchange our tickets, please call the Box Office (313-577-2972) at least 48 hours before your original performance.
Return to show page