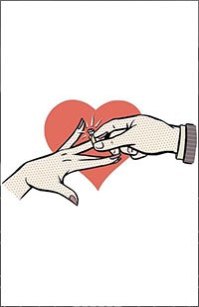 The Marriage of Bette & Boo
When
Runs from Friday July 5 2019 to Friday July 12 2019
Approximate running time: 2 hours
Venue
Production Notes
×
There is NO LATE SEATING.
Out of respect for the audience and the production, patrons arriving after the performance begins will not be admitted.
About the show
As the play begins Bette and Boo are being united in matrimony, surrounded by their beaming families. But as the further progress of their marriage is chronicled it becomes increasingly clear that things are not working out quite as hoped for. The birth of their son is followed by a succession of stillborns; Boo takes to drink; and their respective families are odd lots to say the least. Conveyed in a series of dazzlingly inventive interconnected scenes, the play moves wickedly on through three decades of divorce, alcoholism, madness and fatal illness—all treated with a farcical brilliance which, through the author's unique talent, mines the unlikely lodes of irony and humor residing in these ostensibly unhappy events.

Accessibility: The Underground at the Hilberry is accessible by stairs. If you have a mobility concern, please call the box office (313-577-2972) 24 hours in advance so we can assist you.


NOTE: There is a $2 per ticket convenience fee included in the online ticket price. There are no refunds. Tickets may be exchanged for a nominal per ticket fee. (Subscribers enjoy no fee exchanges.) To exchange our tickets, please call the Box Office (313-577-2972) at least 48 hours before your original performance.
Return to show page