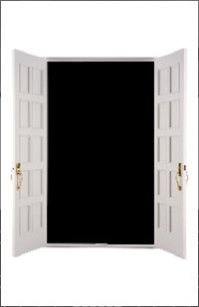 No Exit
When
Runs from Thursday June 20 2019 to Friday June 28 2019
Approximate running time: 2 hours
Venue
Performance Notes
×
There is NO LATE SEATING.
Out of respect for the audience and the production, patrons arriving after the performance begins will not be admitted.
About the show
Two women and one man are locked up together for eternity in one hideous room in Hell. The windows are bricked up, there are no mirrors, the electric lights can never be turned off, and there is no exit. The irony of this Hell is that its torture is not of the rack and fire, but of the burning humiliation of each soul as it is stripped of its pretenses by the cruel curiosity of the damned. Here the soul is shorn of secrecy, and even the blackest deeds are mercilessly exposed to the fierce light of Hell. It is eternal torment.

Accessibility: The Underground at the Hilberry is accessible by stairs. If you have a mobility concern, please call the box office (313-577-2972) 24 hours in advance so we can assist you.


NOTE: There is a $2 per ticket convenience fee included in the online ticket price. There are no refunds. Tickets may be exchanged for a nominal per ticket fee. (Subscribers enjoy no fee exchanges.) To exchange our tickets, please call the Box Office (313-577-2972) at least 48 hours before your original performance.
Return to show page