Snow Queen Thursday December 9 2021 at 7:00 PM EST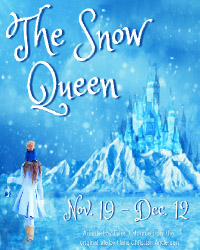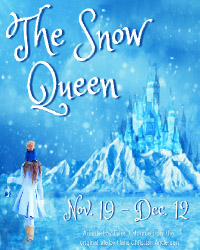 You've selected
Thursday December 9 2021 at 7:00 PM EST
Change Date
×
ALL VISITORS must complete the WSU Guest Screener before attending campus. Please visit https://go.wayne.edu/guest This screener MUST be completed for each performance you attend.
Adapted by Tyler J. Monroe from the original tale by Hans Christian Andersen.
Witches, robbers, princesses, and talking animals become friends and enemies as Gerta heads to the edge of the world to save her friend from the Snow Queen. Can Gerta rescue Kai before it's too late, or will the Snow Queen freeze him forever?
THE SNOW QUEEN proves that no matter how young you are, courage and kindness are what makes a hero. This fantastical quest through a snowy winter will inspire and entertain children and warm the hearts of parents and adults alike.
Venue
Hilberry Theatre
4743 Cass Avenue
Detroit MI 48201