The Winter's Tale Wednesday February 12 2020 at 2:00 PM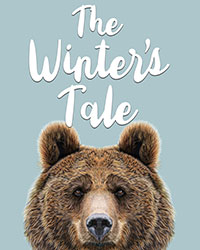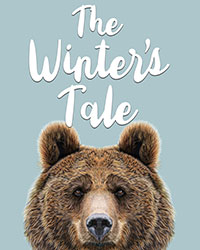 You've selected
Wednesday February 12 2020 at 2:00 PM
Change Date
×
About the show
Shakespeare's Wistful Tale of Loss and Romance
A romance, a comedy, a fairy tale, two worlds in contrast. These are the elements that have made Shakespeare's The Winter's Tale a delight for audiences for almost 400 years. In Sicilia, King Leontes believes his wife, Hermione, is having an affair with his childhood friend Polixenes. As his unfounded jealousy consumes him, he puts his wife on trial and abandons their newborn child, Perdita, in the wild. But as with all fairy tales, the child survives and, now living in Bohemia, blossoms into a free-spirited young woman. Here she meets and falls in love with a young man who, unbeknown to her, is son to her father's former friend. In a magical twist that must be seen to be believed, she might just find the homecoming she'd never expected.
ACCESSIBILITY: A lift is available inside the lobby to assist patrons who have mobility concerns access the seating area. Please ask the House Manager for assistance operating the lift.
NOTE: There is a $2 per ticket convenience fee included in the online ticket price. There are no refunds. Tickets may be exchanged for a nominal per ticket fee. (Subscribers enjoy no fee exchanges.) To exchange our tickets, please call the Box Office (313-577-2972) at least 48 hours before your original performance.
Group Tickets
Group tickets are available for parties of 10 at a discount. Call 313-577-0852 or email groupsales@wayne.edu to reserve. You may also submit a booking request
online
for your convenience.
Return to show page
Venue
Hilberry Theatre
4743 Cass Avenue
Detroit MI 48201